Vanaf 25 oktober keert een oude bekende terug in een nieuw jasje met Call of Duty: Modern Warfare. Infinity Ward heeft vandaag een tweetal screenshots vrijgegeven van de game en voegt hier nog wat informatie aan toe.
In gesprek bij het E3 Coliseum heeft het team laten weten dat de coöperatieve Spec-Ops mode terug zal keren en vanuit deze mode komen de onderstaande screenshots, in-game geschoten vanuit de nieuwe game engine.

In het eerste plaatje zien we de terugkeer van het Juggernaut suit uit Call of Duty 4: Modern Warfare, de tweede laat een verscholen sniper zien.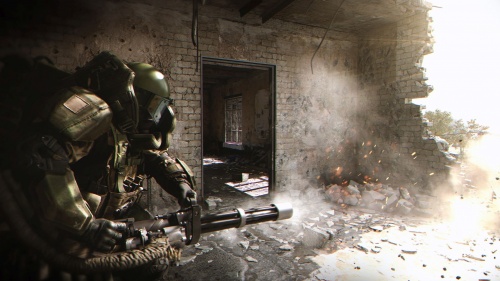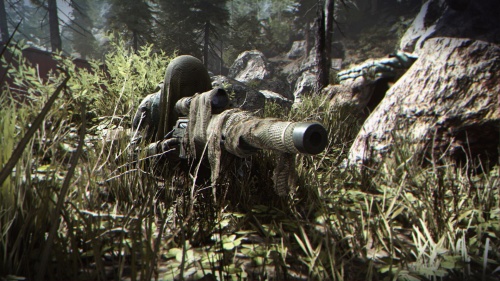 Inhoudelijke details over de Spec-Ops mode zijn er nog niet, eerder leerden we al wel dat een singleplayer campagne terugkeert en dat je deze vanuit diverse visies zal meemaken, in dit geval vanuit een SAF Officer en lid van de CIA. Het volledige gesprek bekijk je hieronder.