In navolging van de Nintendo Wii en de Nintendo 3DS biedt de Nintendo Wii U de mogelijkheid om oude games opnieuw te beleven met de Virtual Console. In de Virtual Console kan de gamer geselecteerde klassiekers opnieuw aanschaffen.
Momenteel bestaat de mogelijkheid om oude Wii Virtual Console-games rechtstreeks op de Nintendo Wii U te spelen in Wii Mode, maar met de Wii U Virtual Console biedt Nintendo ons nu ook de kans om de games in de Wii U eShop aan te kopen. De Wii U-versies van de Virtual Console-games maken gebruik van de unieke features van de Wii U zoals OffTV Play en Miiverse zonder extra meerkost ten opzichte van hun Wii en 3DS releases. Gamers die bepaalde games reeds op de Wii bezitten, krijgen zelfs de kans om de spellen tegen een lagere prijs opnieuw te kopen op de Wii U Virtual Console. Gamed bespreekt wekelijks de nieuwe releases zodat je weet welke games de aankoop waard zijn ondanks de grote stroom aan releases van de vele ondersteunde consoles. Een volledig overzicht vind je in onze Virtual Console PDF of in dit artikel.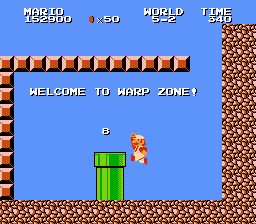 Super Mario Bros: The Lost Levels (NES): Na de Westerse versie van Super Mario Bros 2, dat eigenlijk een remake is van Doki Doki Panic, is nu ook de originele Super Mario Bros 2 op de Virtual Console verschenen. In Europa kwam deze onder de naam Super Mario Bros: The Lost Levels op de markt. In de game speel je als Mario en Luigi. Het is de bedoeling om door Mushroom Kingdom te reizen en Princess Peach te redden. Qua uiterlijk en levelopbouw is de game praktisch identiek aan Super Mario Bros, maar op gameplaygebied zijn er toch verschillen op te merken. Zo is de game een stuk uitdagender, is de multiplayer geschrapt en zijn er nu duidelijke verschillen tussen Mario en Luigi. Deze verschillen zijn echter niet groot genoeg om deze game te kopen als je Super Mario Bros al hebt, tenzij je dol bent op die game.