Ontwikkelhuis Nintendo verwent ons regelmatig met gloednieuwe games, maar het bedrijf zet eveneens op geregelde momenten een stap terug in de tijd met de Virtual Console, een platform waarop geëmuleerde versies van oude titels gekocht kunnen worden.
Gamed bespreekt wekelijks de nieuwe releases zodat je weet welke games de aankoop waard zijn ondanks de grote stroom aan releases. Je vindt hieronder een overzicht van de nieuwe releases.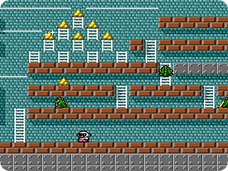 Battle Lode Runner (TurboGrafx-16): Dit is een puzzelgame die weinig bekendheid heeft verworven. Battle Lode Runner is gebaseerd op de arcadegame Lode Runner, maar met betere graphics. In de game moet je op ladders klimmen om goud te verzamelen. Je moet al het goud verzamelen en ontsnappen zonder dat de slechteriken je vangen. Je kunt ook gaten graven waar vijanden kunnen invallen. Naast deze puzzelmode is er ook een gevechtsmode voor vier spelers. Battle Lode Runner is in alle opzichten een soort voorloper op Bomberman en dan zeker ook de moeite.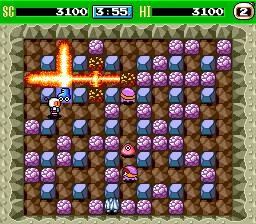 Bomberman '93 (TurboGrafx-16): Het concept van Bomberman is iedereen wel bekend, je loopt rond in een doolhof waarbij je bommen achterlaat om vijanden te doden of schatten te vinden. Op de map liggen power-ups om de game nog strategischer te maken. Deze versie bevat naast de singleplayer ook een multiplayer voor vijf personen, deze is ook op de Wii U beschikbaar. Als je niet genoeg controllers hebt, kun je de personages in de multiplayer ook door de computer laten besturen.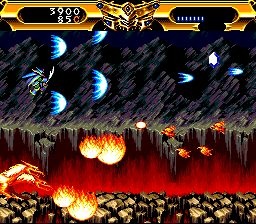 Lords of Thunder (TurboGrafx-CD): Dit is een side-scrolling shooter van Hudson die zeer goed speelt. De game is een vervolg op het excellente Gate of Thunder. Net zoals zijn voorganger heeft de game een sterke soundtrack, prachtige graphics voor een TurboGrafx-CD game en goede gameplay. Het spel is een genretopper en voor iedereen een aankoop waard.