Op Gamed is elke dag nieuws te vinden van de meest uiteenlopende games. Op Gamed vragen we daarom elke maand aan onze bezoekers om hun vijf meest gewilde games te geven en dat heeft als resultaat de Gamed Most Wanted.
Sinds het begin van de maand konden jullie stemmen op de top 5 van de games die jullie het liefst willen spelen. Afhankelijk van de positie van een game in ieders top 5, kreeg hij een bepaald aantal punten tussen de 1 en 5. De game met het hoogste aantal punten staat uiteraard bovenaan. De huidige positie wordt gevolgd door de positie van de vorige maand. Geef ook jouw mening! De Most Wanted lijstjes voor volgende maand in kun je posten in het nieuwe topic. De games moeten na 31 december 2012 verschijnen. Vergeet zeker ook niet voor je Game of the Year 2012 te stemmen in dit topic!




Een maand geleden nam The Last of Us de leiding over van Assassin's Creed III, een positie die het spel deze maand weet te behouden. De voorsprong op de nummer 2, Grand Theft Auto V, is dankzij de grootse mediacampagne voor die laatste wel kleiner geworden. Zij worden op ruime afstand gevolgd door Tomb Raider, Bioshock Infinite en Rayman Legends die samen de derde plaats delen. Ook opvallend zijn de grote hoop nieuwkomers. Maar liefst negen van de negentien games zijn compleet nieuw.

15. [XX] StarCraft II: Heart of the Swarm (PC) (5 punten)
15. [XX] Phantasy Star Online 2 (PC, VITA) (5 punten)
15. [XX] Metal Gear Solid: Ground Zeroes (360, PC, PS3) (5 punten)
15. [XX] Luigi's Mansion: Dark Moon (3DS) (5 punten)
15. [XX] Broken Sword V (PC) (5 punten)
13. [XX] Dynasty Warriors 8 (PS3) (7 punten)
13. [XX] Castlevania: Lords of Shadow 2 (360, PC, PS3) (7 punten)
11. [XX] Total War: Rome 2 (PC) (8 punten)
11. [13] Company of Heroes 2 (PC) (8 punten)
09. [XX] Pikmin 3 (WII U) (9 punten)
09. [05] God of War Ascension (PS3) (9 punten)
07. [18] Paper Mario: Sticker Star (3DS) (11 punten)
07. [07] Final Fantasy Versus XIII (PS3) (11 punten)
06. [08] Beyond: Two Souls (PS3) (13 punten)
03. [11] Tomb Raider (360, PC, PS3) (14 punten)
03. [09] Bioshock Infinite (360, PC, PS3) (14 punten)
03. [04] Rayman Legends (WII U) (14 punten)
02. [02] Grand Theft Auto V (360, PC, PS3) (35 punten)
01. [01] The Last of Us (PS3) (39 punten)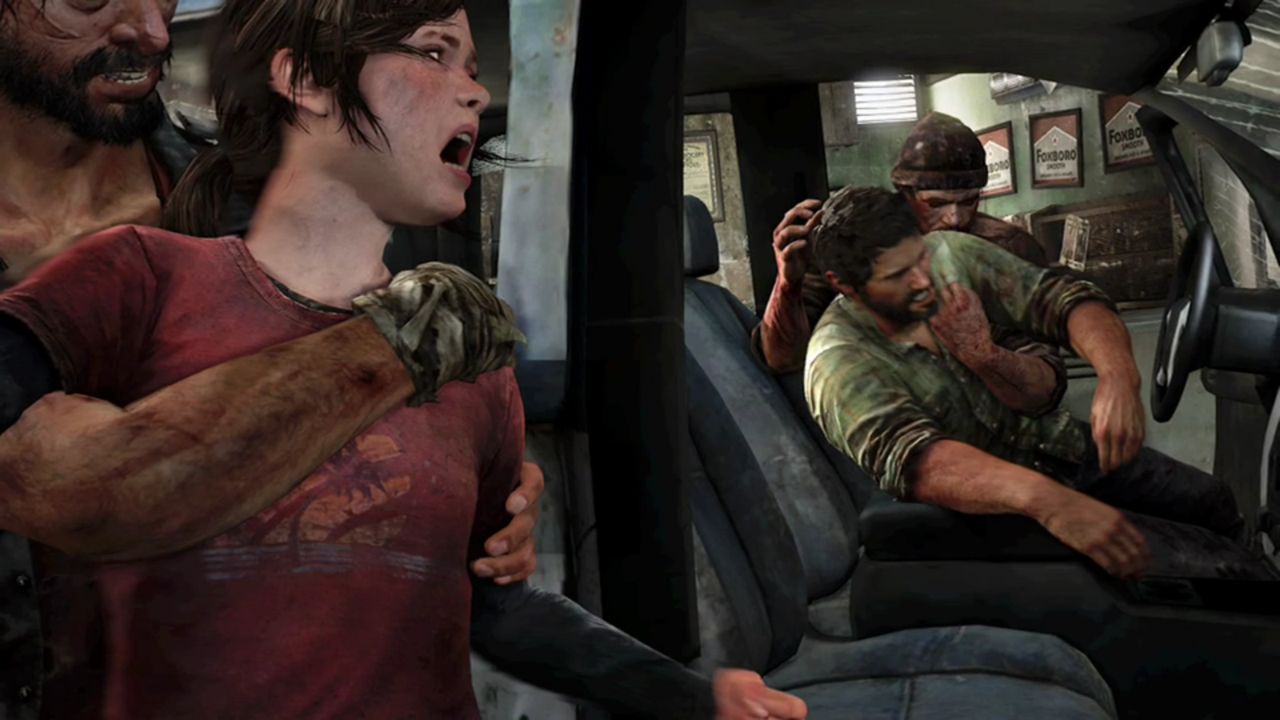 The Last of Us