Gamen was voor velen jarenlang een luie aangelegenheid. Onderuit gezakt op de bank, wat drinken binnen handbereik en zo enkele uren ondergedompeld worden in een andere wereld. Met de komst van Kinect behoort dit echter tot de verleden tijd, hetgeen onder andere toe te schrijven is aan de vele dansgames.
De Nintendo Wii versie van Just Dance 2 was tijdenlang te vinden aan de top van de charts in Groot-Brittannië en Ubisoft wil dit succes vergroten door ook een versie voor de PlayStation 3 en Xbox 360 te ontwikkelen. De door ons gespeelde Xbox 360 versie lijkt in eerste instantie echter veel op de Nintendo Wii versie, de nadruk ligt namelijk op de bewegingen van je handen, alsof je twee WiiMotes in je handen hebt. Het spel heeft hiermee dan ook een andere insteek dan Dance Central, waarvan binnenkort het tweede deel verschijnt, omdat hier juist het gehele lichaam wordt geregistreerd. Het voordeel van Just Dance 3 is echter dat de game ook in een kleinere ruimte goed te spelen is omdat niet het hele lichaam voor de camera zichtbaar moet blijven.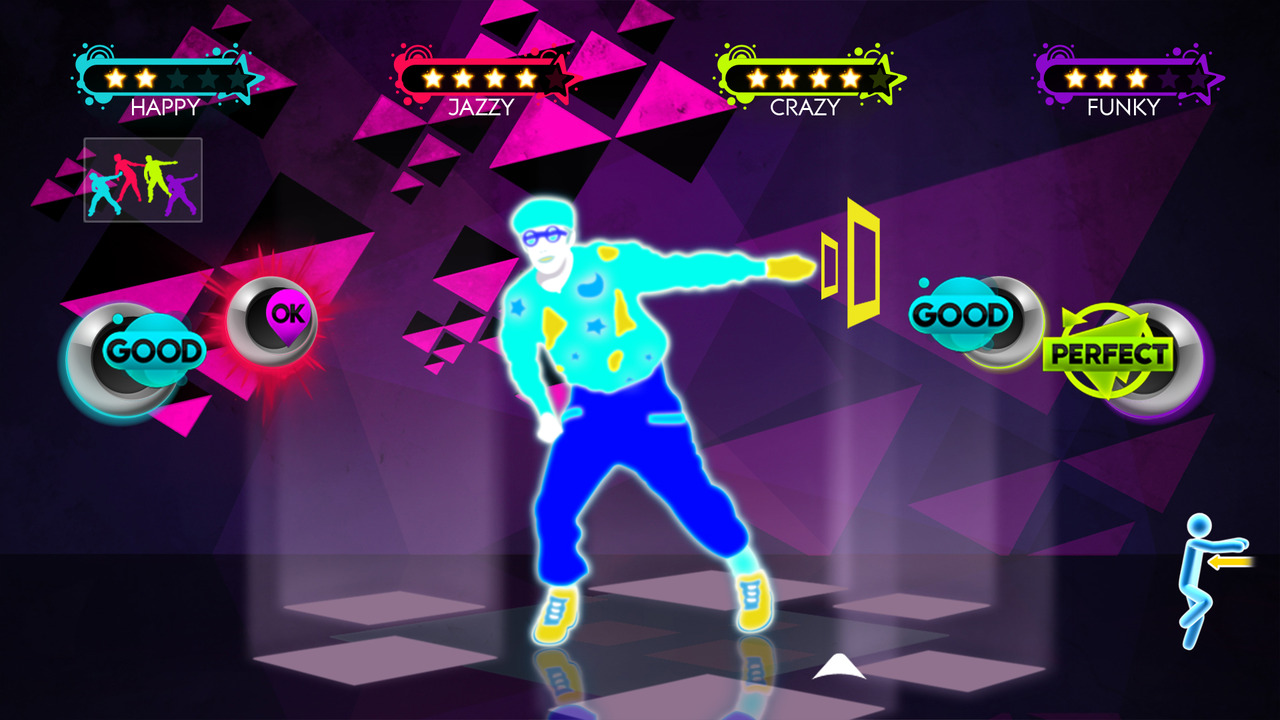 Niet alleen in gameplay kiest de game voor een losse stijl, dit zien we tevens terug in andere elementen. De visuele presentatie is kleurrijk, zelfs zo erg dat de zoetsappigheid er vanaf druipt. Zie dit echter niet als iets negatiefs, een dansgame hoort vrolijk te zijn en Just Dance 3 straalt dit in een volle overgave uit. Het silhouet in beeld is overdreven aangekleed en om het plezier nog verder te vergroten is de game voor twee of zelfs vier personen speelbaar. De game weet zelfs in dit soort drukkere situaties je bewegingen nauwkeurig over te nemen, opvallend is wel dat niet ieder nummer ondersteuning heeft voor de speciale danselementen met meerdere spelers.

De tracklist van 49 nummers is uiteenlopend, waarbij artiesten als Kiss, Gwen Stefani, Daft Punk, The Black Eyed Peas, Robin Williams (met Nicole Kidman) en Nederlands-Belgische trots 2 Unlimited vertegenwoordigd zijn. Het zingen en meedansen met de nummers is nergens confronterend, zoals gezegd kijken we naar een personage en niet naar ons evenbeeld, tevens worden er geen foto's gemaakt. Om het spel toch een iets persoonlijker tintje te geven kun je in de Just Create mode een eigen dansroutine opstellen – overigens ook hier zonder dat je gezicht in beeld komt – en delen met vrienden.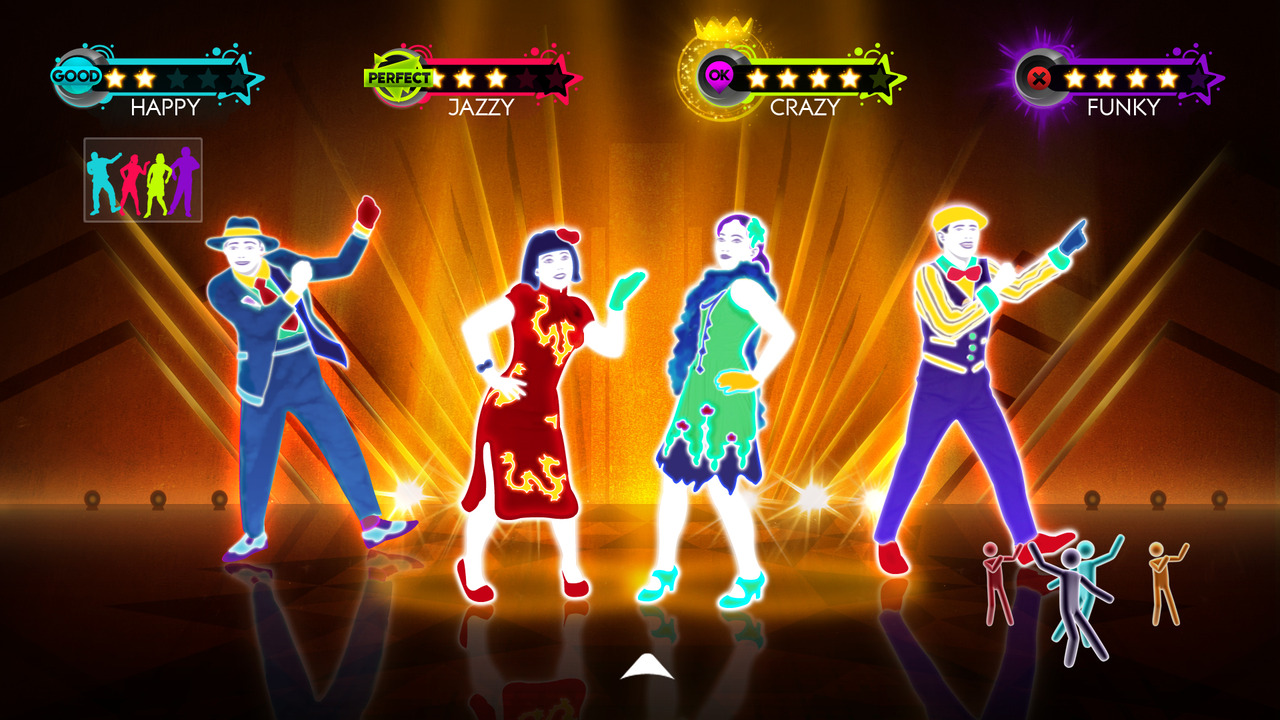 Just Dance 3 is vooral aan te raden voor mensen die een leuke danservaring willen hebben, al dan niet voor meerdere personen, zonder dat ze hiervoor meteen een perfecte show af willen leveren. Fouten worden niet afgestraft, in plaats daarvan staat het plezier voorop. Het spelen met meerdere personen werkt perfect en het is leuk om in Just Create een eigen dans in elkaar te zetten. Klinkt dit alles je iets te makkelijk dan is het wellicht beter om te wachten tot Dance Central 2 verschijnt, wil je echter een vrolijke Kinect game voor het hele gezin met uiteenlopende muziek dan is Just Dance 3 zeker aan te raden.