Ontwikkelaar CD Projekt RED, bekend van The Witcher en het aankomende Cyberpunk 2077, komt vandaag met dubbel goed nieuws als het gaat om hun kaartgame Gwent.
Niet alleen leren we dat Crimson Curse, de eerste uitbreiding voor het spel, vanaf morgen verkrijgbaar is op de PC, PlayStation 4 en Xbox One, tevens is bekend geworden dat Gwent naar mobile zal komen. De release staat later dit jaar gepland voor de iPhone, tevens komt het spel naar Android systemen en details over deze versie worden later naar buiten gebracht.

quote:

---

"We've been preparing long and hard to adapt GWENT to smartphones. Beautiful visuals aside, we've tailored much of our technology, including GOG Galaxy which powers GWENT's multiplayer, to support mobile devices. I think our vision for bringing GWENT to smartphones combines the best we have to offer both in terms of graphics and gameplay. I can't wait to share more details on the subject with you later this year."

---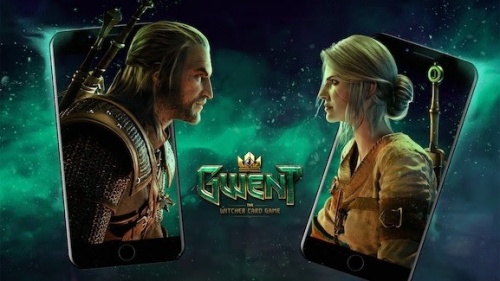 Crimson Curse is de eerste uitbreiding voor Gwent en introduceert meer dan honderd nieuwe kaarten waarvan veel zullen draaien rondom nieuwe capaciteiten en mechanieken. Tevens bevat de uitbreiding vijf nieuwe leidende karakters, zowel favorieten van de fans als geheel nieuwe gezichten.