Met Super Smash Bros. Ultimate keert Nintendo terug naar de ultieme team formule die bekend staat als Super Smash Bros. De reeks, welke zich sinds de Nintendo 64 aan elke spelcomputer (en de 3DS) heeft verbonden, komt in Ultimate aan superlatieven te kort. We konden de game op FirstLook aan een eerste proefrit onderwerpen.
Een absolute elite speler is ondergetekende zeker niet in Smash Bros, daar zijn ervaringen vooral beperkt blijven tot het eerste deel op de Nintendo 64 en Brawl op de Wii. Dat betekent echter ook een frisse blik op een titel die al sinds 1999 een absolute top status kent als het om fanbase of eSports tournamenten gaat. Super Smash is serious business, en dat zal Ultimate je laten weten ook.

Ultimate bleek gelukkig ook voor een minder ervaren speler een feest van herkenning: De ijzeren basis zoals gekend van 64 en Melee/Brawl is zeker gehandhaafd. Daardoor kon jullie redacteur algauw weer wat moves tonen als Samus. Uiteindelijk werd ik toch redelijk makkelijk op mijn plaats gewezen door enkele Nintendo spelers die Smash wat vaker terugzien in hun dromen dan deze redacteur, essentieel is wel te vermelden dat de fun factor nog steeds torenhoog is en als een huis staat.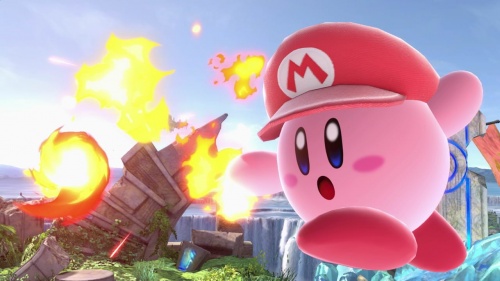 Dat de game de overtreffende trap van de vier voorgaande titels moet worden blijkt uiteraard uit het roster: Alles en iedereen is wel ergens vertegenwoordigd, al blijft natuurlijk Waluigi een klein gemis. We konden echter maar drie korte potjes spelen met vier spelers per keer, een uitgebreide uiteenzetting van alle spelmechanieken zal ongetwijfeld aan bod komen in onze review.

Wat er te spelen viel, beviel echter goed. De gameplay is nog steeds pijlsnel maar je verliest nooit je karakter uit het oog, tenzij Ridley zijn Final Smash uitvoert. Een enkele maanreis zal je dan ten deel vallen. Sommige aanvallen zorgen voor een stunlock op je karakter, terwijl weer anderen je door het level doen teleporteren. Dit kan je dan doen met maar liefst acht spelers, waardoor ook grotere toernooien met je vrienden mogelijk worden.

Variatie is altijd al een sterk punt geweest van Smash en Ultimate doet daar nog vrolijk een schepje bovenop, getuige de Echo Fighters. Deze karakters zijn een kloon van andere karakters, met slechts lichte variaties in hun skillsets ten opzichte van het karakter waar zij een kloon van zijn, maar welke op zichzelf wel verschillend zijn. Te denken valt aan Dark Samus als een Echo Fighter van reguliere Samus of Ryu als Echo Fighter van Ken. Deze laatste werd onlangs uit de doeken gedaan door Masahiro Sakurai, tezamen met Piranha Plant als gratis getimede DLC. De Echo Fighters verschillen dus van de Assist Trophies, welke unieke karakters bevatten die je als een power up kunt inzetten.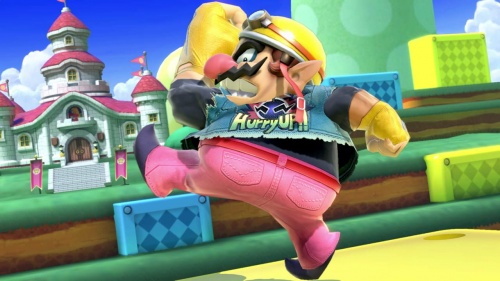 Super Smash Ultimate heeft dan ook alle neuzen de goede kant op staan, om bij de release in December een titel te worden die jaren van herspeelbaarheid tegemoet kan zien. Mocht Sakurai en zijn team de balans weten te vinden en de game proper te promoten, dan is Super Smash Ultimate een potentiële klassieker.