Ontwikkelhuis Nintendo verwent ons regelmatig met gloednieuwe games, maar het bedrijf zet eveneens op geregelde momenten een stap terug in de tijd met de Virtual Console, een platform waarop geëmuleerde versies van, oude titels gekocht kunnen worden.
Gamed bespreekt wekelijks de nieuwe releases zodat je weet welke games de aankoop waard zijn ondanks de grote stroom aan releases. Je vindt een volledig overzicht van de beschikbare titels in onze overzichtsfeature.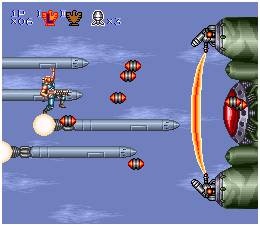 Contra III: The Alien Wars (SNES): Origineel verscheen Contra III: The Alien Wars onder de naam Super Probotector: Alien Rebels, maar nu verschijnt de game onder zijn originele naam. Het verhaal speelt zich twee jaar na Super Contra af en je moet door zes stages reizen. Net zoals andere delen in de Contra reeks loop je door de levels en schiet je vijanden neer. Op het einde van het level moet je dan ook een grote baas verslaan met de wapens die je verworven hebt in de vorige levels. Op de Super Nintendo was de game een uitschieter, wat hij nu nog steeds is. De 2D shooter gameplay is niet voor iedereen geschikt, maar zij die het genre graag hebben, vinden met Contra III een ware topper.