Eerder dit jaar kondigde Sony een TV-serie aan rondom de game Twisted Metal. We wisten al dat het een actie/komedie zou worden door de schrijvers achter Deadpool, wat we nog niet wisten is wie de hoofdrol op zich zal nemen.
De rol is weggelegd voor Anthony Mackie die als John Doe in de serie te zien zal zijn. Mackie heeft al een rijk CV met films als 8 Mile, The Hurt Locker, Avengers en de TV-serie The Falcon and the Winter Soldier.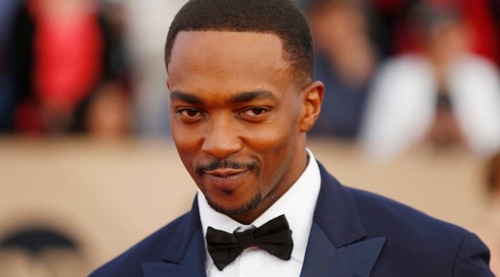 De live-action van PlayStation's serie zal worden geschreven door Rhett Reese en Paul Wernick, bekend van Deadpool en Zombieland. Het verhaal draait om een buitenstaander die belast is met het afleveren van een mysterieus pakket door een post-apocalyptische woestenij waarin criminelen in dodelijke voertuigen rondreizen, waaronder het kenmerkende personage uit de serie, Sweet Tooth, een psychotische clown die een aangepaste ijswagen bestuurt.

Twisted Metal verscheen voor het eerst op de originele PlayStation in 1995 en de meest recente versie werd in 2012 op de PlayStation 4 uitgebracht. Er gaan geruchten dat Sony ook aan een nieuwe Twisted Metal game werkt om samen te vallen met de TV-serie. Vorige maand liet voormalig game director, David Jaffe, weten dat hij "zeer, zeer gekwetst" zou zijn als Sony geen contact met hem op zou nemen voor de revival.

Twisted Metal is de tweede bevestigde TV-serie van PlayStation Productions, een studio die is opgericht om film en series te produceren. De andere TV-serie is HBO's The Last of Us waarin Game of Thrones acteur Pedro Pascal en actrive Bella Ramsey de hoofdrollen spelen als Joel en Ellie. In totaal zou Sony aan zeven series en drie films werken, waaronder Uncharted met Tom Holland en Mark Wahlberg die in februari verschijnt.