Vanwege het aankomende Xenoblade Chronicles 2 hield Nintendo eerder vandaag een Nintendo Direct en hierbij kwam ook een opvallende naam voorbij in de vorm van The Legend of Zelda: Breath of the Wild.
Op het eerste gezicht hebben de twee titels weinig met elkaar gemeen, afgezien dat ze exclusief op Nintendo platformen te spelen zijn, maar toch is er meer aan de hand. The Legend of Zelda: Breath of the Wild krijgt namelijk een nieuwe quest die inhaakt op Xenoblade Chronicles 2. Wanneer je deze missie tot een goed einde brengt levert dit je een Rex kostuum op voor Link.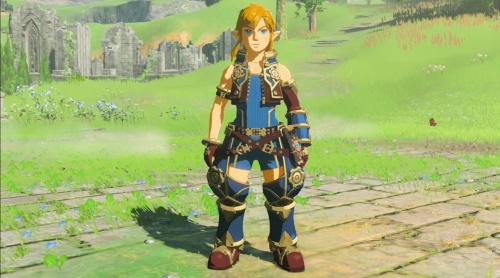 Onduidelijk is nog of de quest een gratis toevoeging betreft of onderdeel vormt van de betaalde download. Wel is bekend dat de DLC op 9 november verschijnt. Details over de quest zelf, of welke extra's het Rex kostuum voor Link heeft, is nog niet duidelijk.