Het jaar 1962 was een mooie voor filmliefhebbers met titels als Lawrence of Arabia, The Longest Day, Cape Fear, To Kill a Mockingbird en Lolita. Het was in dit jaar dat tevens Dr. No verscheen met Sean Connery in de hoofdrol, de eerste film rondom James Bond waarna nog vele zouden volgen.
Om te vieren dat de geheime Britse agent ons al vijftig jaar weet te vermaken besluit Activision om niet met een game te komen die zich op één film richt, in plaats daarvan staan in 007 Legends zes films centraal. De missies zijn hierbij samengesteld uit onder andere Moonraker, Die Another Day en het aankomende Skyfall, waarbij laatstgenoemde na de verschijning van de game als gratis downloadable content zal worden toegevoegd. Ontwikkelaar Eurocom heeft deze samengesmeed tot één doorlopend verhaal in plaats van losstaande stukken. Mede om deze reden zien we de oude James Bond acteurs niet terugkeren, in plaats daarvan is gekozen voor de gelijkenis en de stem van de huidige acteur Daniel Craig.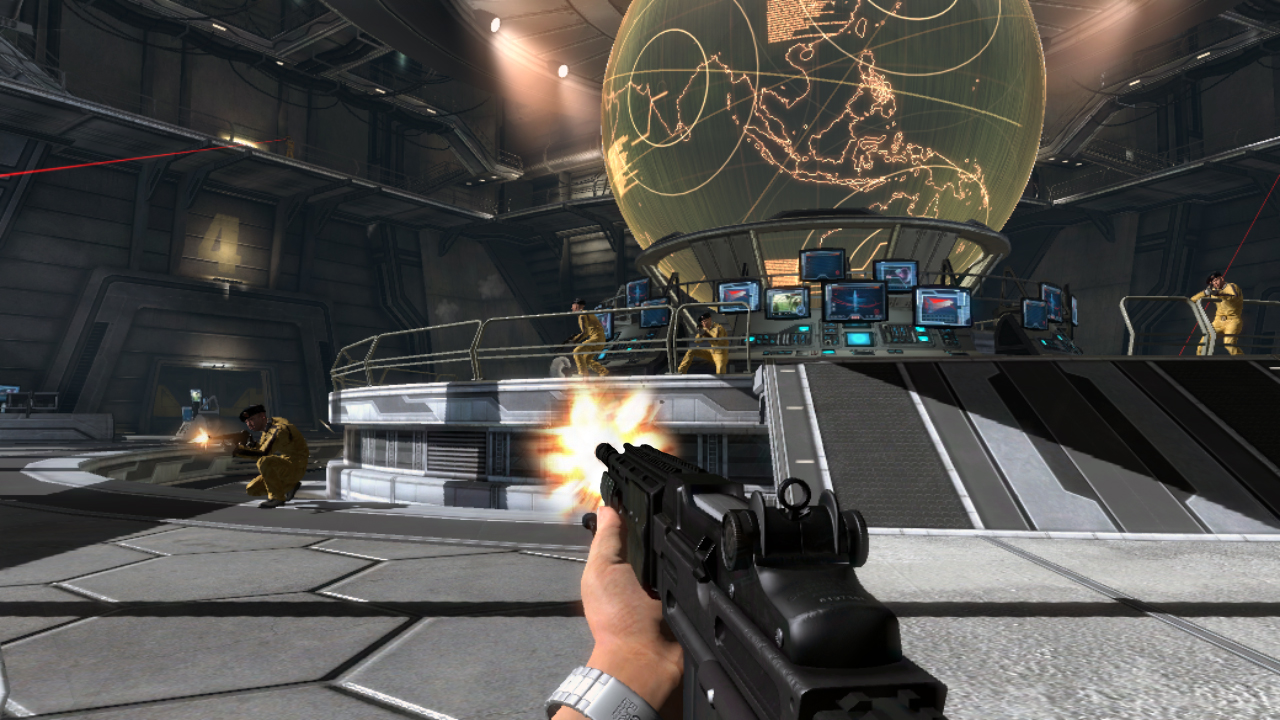 007 Legends laat zich besturen als een First-Person Shooter, afgewisseld met stealth en race-onderdelen. Bekende scenes uit de films worden aaneen geregen tot één verhaal die als flashbacks worden beleefd. James Bond wordt op een dag bewusteloos en drijvend in het water wakker, waarbij we uiteindelijk te weten komen hoe dit is gebeurt door eerst in het verleden te duiken. In de missies heb je de beschikking over diverse gadgets. Met je mobiele telefoon kun je bijvoorbeeld niet alleen bellen maar tevens elektronica hacken, je horloge doet tevens dienst als radar en een pen is te gebruiken als volwaardig schietwapen. De films die je doorloopt worden als lineaire game aan je voorgeschoteld waarbij de wapens en de gadgets tussendoor van upgrades worden voorzien middels ervaringspunten die je verdient.



Naast het hoofdverhaal keren ook de MI6 Ops missies terug, bekend uit GoldenEye 007: Reloaded. Doel is om uiteenlopende opdrachten zo snel mogelijk en met een zo goed mogelijke score te voltooien om een mooie positie op de leaderboards te bemachtigen. Ditmaal zijn er geheel nieuwe wapens en gadgets om toch enige vernieuwing door te voeren. Ook aan de multiplayer is gedacht, zowel lokaal met vier personen als online met twaalf man kun je bepalen of James Bond of toch één van zijn bekende vijanden als overwinnaar uit de bus zal komen. Deze strijd kan vanaf 19 oktober beleefd gaan worden op de PC, PlayStation 3 en Xbox 360.