Op 10 november aanstaande zal ontwikkelaar Ghost Games in samenwerking met Electronic Arts de actievolle racer Need for Speed: Payback uitbrengen. De game brengt ons naar Fortune Valley, de grootste open spelwereld die een NFS titel ooit heeft gekend. In deze op Las Vegas en ruraal Nevada geďnspireerde omgeving zal de serie enkel grote vernieuwingen proberen door te voeren. Wij blikken alvast vooruit.
Enkele jaren terug liep de Need for Speed serie tegen een burn-out aan. De jaarlijkse cyclus van uitgaven werd doorbroken en Ghost Games kwam in het najaar van 2015 met de reboot Need for Speed. De game deed sterk denken aan de geliefde Underground games, maar kreeg zware kritieken te verduren doordat de game altijd online gespeeld diende te worden. Van deze fout heeft Ghost Games in ieder geval geleerd, want het aanstaande Need for Speed: Payback kan geheel offline doorlopen worden. Een ontwikkeling die wij zeker toejuichen, gezien ook in 2017 nog lang niet alle internetverbindingen stabiel zijn. Daarnaast betekent het ook dat we de game kunnen pauzeren om bijvoorbeeld een biertje te pakken en deze later weer op rustig tempo af te voeren.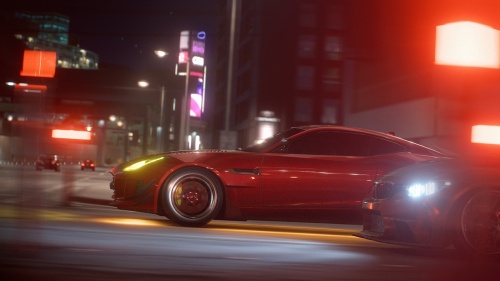 Het verhalende element in de game wordt in deze uitgave weer groots aangepakt. Niet met vooraf opgenomen video's, maar in-game cutscčnes om geheel in de ervaring te blijven. Hopelijk helpt dit het aantal ongemakkelijke fist bumps te reduceren. In de game zijn er vier hoofdpersonages, waarvan jij er één bent. De anderen zijn Tyler Morgan, Mac en Jess. Samen nemen zij het op tegen 'The House', een grote criminele organisatie met wie de hoofdpersonen waarschijnlijk wat recht te zetten hebben. Het zou de titel 'Payback' alvast goed verklaren. Deze getalenteerde racers voltooien samen Blockbuster missies, spectaculaire aangelegenheden die zonder gęne gebaseerd lijken te zijn op The Fast and Furious films. Dit lijkt goed samen te gaan met de arcade natuur van de serie, zolang de filmische elementen maar niet in de weg komen te staan van de gameplay. Op dit moment ziet het er op video wel erg tof uit, maar hoe is het als je straks keihard aan het scheuren bent en de controle wordt plots van je afgenomen om een vastgestelde cutscčne te starten? In dergelijke situaties houden we toch graag de handen aan het stuur en het is dan ook te hopen dat Ghost Games niet doorslaat in hun eigen visie op de actie.

Mocht bovenstaande uitkomen dan hoeft dat nog niet te betekenen dat de titel een onaangename spelervaring zal bieden. Dankzij de grootste open wereld in een NFS titel ooit is er genoeg te beleven. Het helpt daarbij dat er voor het eerst off road geracet kan worden. De hele wereld moet dan ook bezaaid zijn met uitdagingen en verborgen objecten. Zo zijn er zogenaamde 'Derelicts', voertuigchassis die je zelf moet ontdekken en terug naar je garage dient mee te nemen. Vanuit de garage kun je ze vervolgens helemaal repareren om van deze stukken schroot de meest intense racewagens te maken die de digitale wereld ooit heeft gezien. Er is dan ook een stuk meer te tunen en te pimpen in Need for Speed: Payback. Niet alleen zijn er aan de buitenkant meer mogelijkheden, ook de binnenkant kan volledig gerenoveerd worden.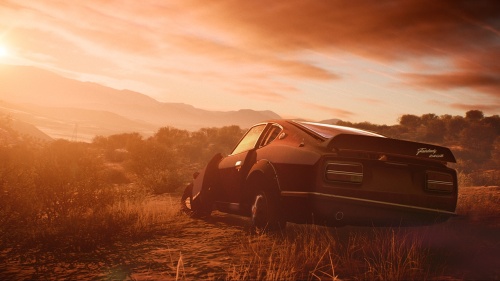 Investeren in upgrades gaat niet enkel door het verzamelen van dollars. Na het winnen van een race worden er drie willekeurige upgradekaarten voorgesteld. Zowel positieve als negatieve effecten worden bij de onthulling direct duidelijk gemaakt, want je mag één van deze kaarten kiezen. Vervolgens kun je deze meteen inzetten om tijdens de volgende race met alle voordelen – en misschien ook nadelen – de weg te betreden. Het brengt echter wel een geluksfactor in de game en het is nog afwachten hoe de balans tussen deze willekeurige upgrades en vaste tuningsmogelijkheden vorm zal krijgen. Het is duidelijk dat Ghost Games met Need for Speed: Payback de serie weer een stap verder probeert te brengen. Veel zaken zijn nog niet helemaal helder gecommuniceerd, maar door de ervaring van de ontwikkelaar met de serie en in het racegenre hebben we goede hoop dat de game niet op een doodlopende weg is beland.