De opgang van kleine onafhankelijke ontwikkelstudio's zorgt wereldwijd voor een explosie van het aantal games in ontwikkeling. Ook de Belgische game-industrie, ooit bijna compleet gedecimeerd, lijkt nu weer springlevend. Op GamesCom was er zelfs ruimte voor een heel paviljoen waar maar liefst zestien verschillende ontwikkelteams stonden om hun games te demonstreren. Zo ook Happy Volcano dat daar was om The Almost Gone voor te stellen.
Het team van drie personen werkt voor deze verhalende avonturengame samen met Joost Vandecasteele, auteur van onder andere roman "Opnieuw en opnieuw en opnieuw" en verhalenbundel "Hoe de wereld perfect functioneert zonder mij" waarmee hij onder andere de Vlaamse Debuutprijs won. Het zorgt voor een unieke samenwerking, die onder andere op steun van het Nederlandse Letterenfonds kan rekenen. Net als "Puzzling Poetry" van Studio Louter en dichter Lucas Hirsch krijgt de game subsidies. Daar zijn natuurlijk ook voorwaarden aan verbonden, met als belangrijkste de schrijftaal: Nederlands. Het verhaal wordt geschreven in het Nederlands en de volledige titel is speelbaar in deze taal. Er zijn eveneens vertalingen naar het Duits en het Engels, maar het zou natuurlijk zonde zijn om een vertaling te spelen wanneer je de originele taal kent.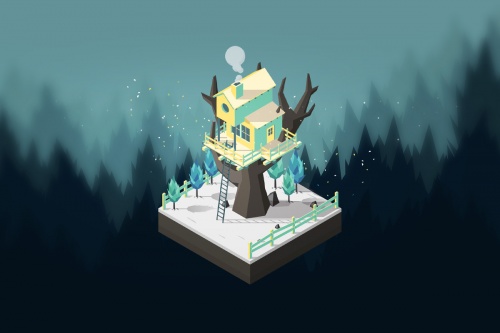 Het is nu eenmaal de optimale manier om het literaire aspect naar voren te laten komen. In het geval van een vertaling durft er natuurlijk altijd iets van de subtiliteit verloren te gaan. Dit literaire aspect verdient ook gewoon de nodige aandacht, want het verhaal lijkt de moeite waard te worden. Dat komt mede door het emotionele uitgangspunt, het perspectief van een jong meisje dat recentelijk overleden is en nu haar eigen dood probeert te begrijpen. De game start dan ook in haar eigen huis dat verlaten en desolaat lijkt. Het meisje moet hier kamer voor kamer verkennen alwaar ze op de aanwezige objecten kan klikken om meer te ontdekken over hun achtergrond. Dit kan gaan van wat banale informatie tot een diepere onderliggende betekenis.

De drukke beursvloer was spijtig genoeg niet meteen de ideale plaats om The Almost Gone te beleven, het verhaal vergt dat je ergens rustig bent om alles tot je te laten komen. Je moet de kans hebben de betekenis van alle kleine tekstjes tot jou te laten komen. Je kunt natuurlijk snel door alles heen klikken, maar dan mis je veel te veel. Aangezien de game sterk rond dit verhalende draait – het verkennen beperkt zich bijvoorbeeld tot het draaien van kamers om alle aanwezige voorwerpen te vinden om dan door te gaan naar de volgende kamer – zou dat een zonde zijn. Hoewel mijn tijd met de game tot nu toe redelijk kort was, bleek het al snel duidelijk dat de belevenis de aandacht waard is.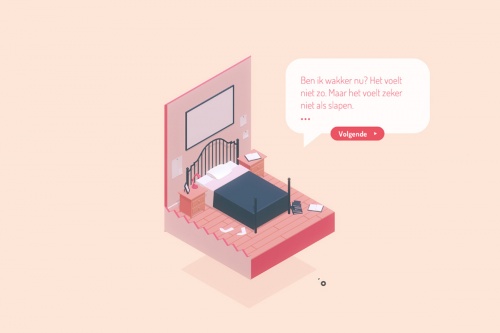 Ook de puzzels zullen ongetwijfeld vlotter verlopen wanneer je de gedachten rustig kunt laten groeien. In het stukje dat ik gespeeld heb kwamen er nog niet te veel voor, maar de aanwezige puzzels leunden wel op de kennis opgebouwd in de verschillende kamers. Hoe goed die balans finaal is, zullen we echter pas komend jaar ontdekken. Dan debuteert de game namelijk op PC en Mac. Andere versies zijn er voorlopig niet aangekondigd, maar de makers zijn ook geďnteresseerd in een mobiele versie als de initiële lancering goed verloopt. Gezien de manier van voortbewegen, lijkt dat alvast een goed idee.