Afgelopen februari kondigde Nintendo aan een Expansion Pass uit te brengen voor The Legend of Zelda: Breath of the Wild. Voor €19,99 krijg je daarmee twee uitbreidingspakketten voor de game: een kleine in het voorjaar en één grote uitbreiding, inclusief nieuw verhaal in het najaar. De inhoud van het eerste pakket is vandaag onthuld.
Trial of the Sword
Ten eerste is er de nieuwe Trial of the Sword uitdaging te vinden op een bepaalde heilige plek. Hierin moet je verschillende golven aan vijanden achtereenvolgens verslaan. Link start deze uitdaging zonder enige uitrusting. Wanneer alle vijanden in één ruimte zijn verslagen mag Link door naar de volgende ruimte. In totaal zijn er 45 kamers, waarna de ware kracht van de Master Sword zich zal prijsgeven.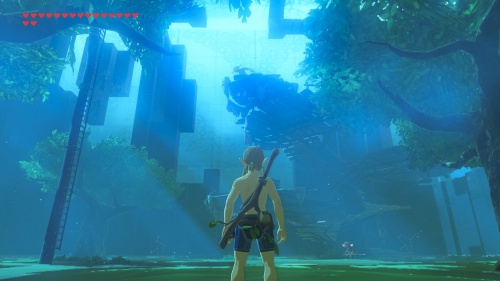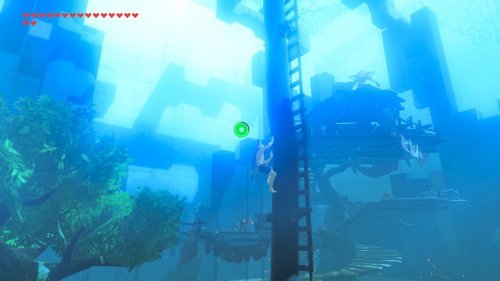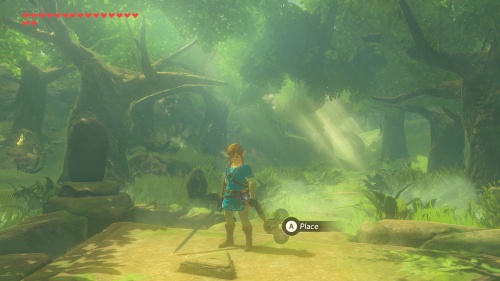 Hero's Path
Daarnaast wordt de Hero's Path mode geďntroduceerd. Dit is een nieuw onderdeel van de kaart waarmee je Link's route van de afgelopen 200 uur in beeld kan brengen. Zo kun je op interactieve wijze bekijken waar je bent geweest en wat je nog moet ontdekken.





Hard Mode
In de nieuwe moeilijkheidsgraad Hard mode regenereren vijanden langzaam hun gezondheid, waardoor je snel moet zijn om ze uit te schakelen. Tevens zijn alle vijanden één level hoger, waardoor bijvoorbeeld rode Bokoblins in de normale mode in harde mode blauwe Boboklins zijn. Vijanden kunnen daarnaast ook hogere maximum levels zijn dan dat ze normaal zijn. Daarnaast kun je in de lucht nu ook vijanden en schatkisten vinden.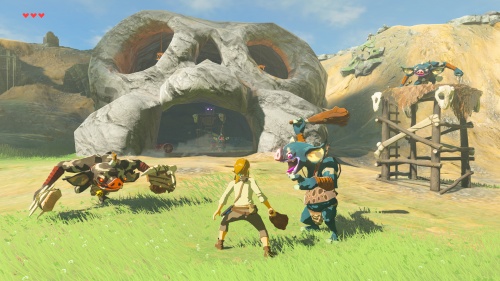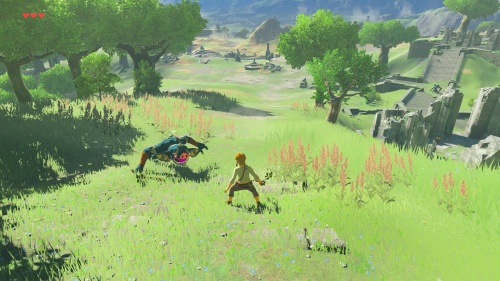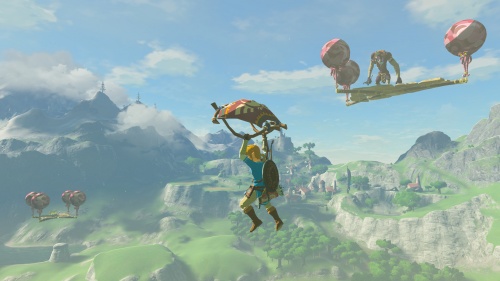 Travel Medallion
Ergens in de spelwereld ligt nu ook een Travel Medallion verstopt. Met deze medaillon kun je ergens in de spelwereld één locatie selecteren als snelreispunt. Zo kun je bijvoorbeeld gemakkelijk naar je favoriete locatie in Hyrule teleporteren.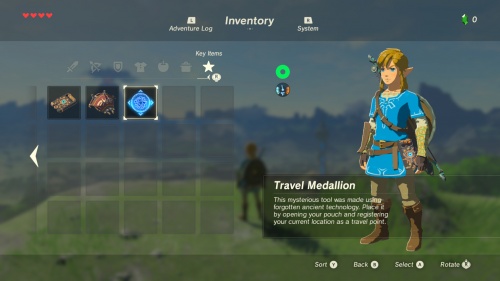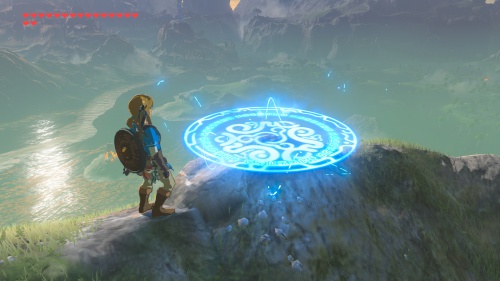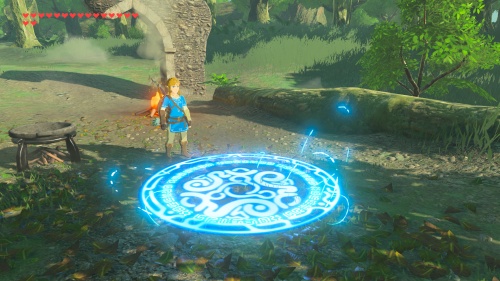 Nieuwe armor
In acht nieuwe schatkisten, verspreid door heel Hyrule, kun je nu nieuwe bepantsering vinden gebaseerd op voorgaande The Legend of Zelda titels. Door de spelwereld heen zul je tips kunnen vinden die je in je zoektocht zullen helpen.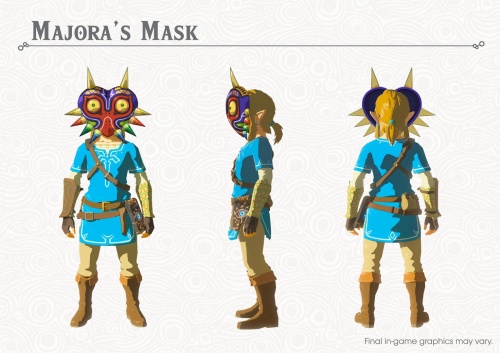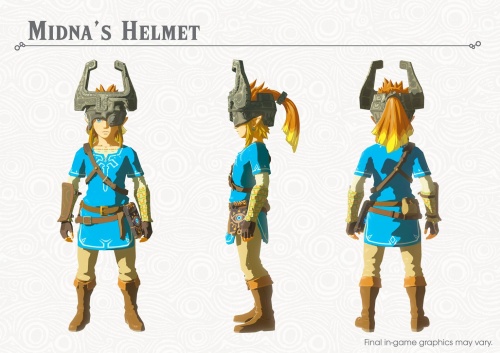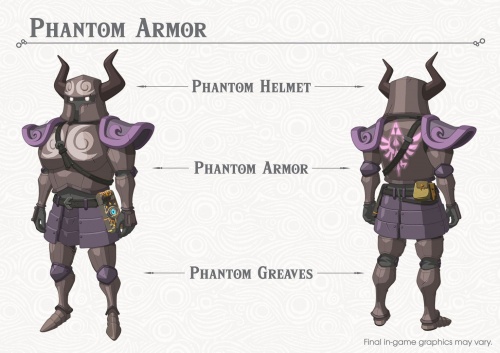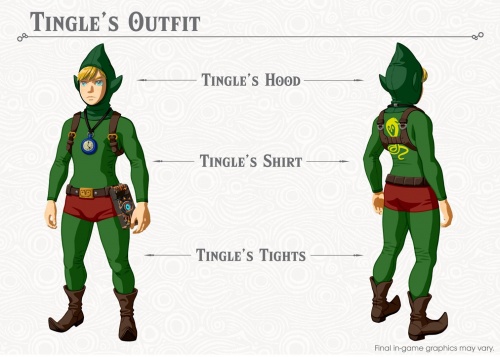 Korok Mask
Ten slotte is onderstaande Korok Mask ook in een schatkist ergens in Hyrule verstopt. Als je dit masker draagt zal het gaan schudden wanneer Link in de buurt komt van een Korok zaadje. In totaal zijn er hier 900 van te vinden, dus dit zou de speurtocht flink wat makkelijker moeten maken.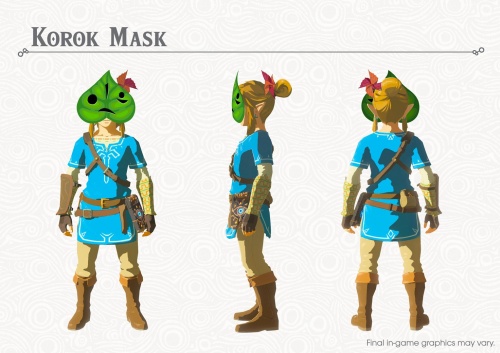 Zoals gezegd is dit het eerste pakket van The Legend of Zelda: Breath of the Wild's Expansion Pass. Het tweede deel, dat meer content zal bevatten, zal dit najaar verschijnen.