Ontwikkelhuis Nintendo verwent ons regelmatig met gloednieuwe games, maar het bedrijf zet eveneens op geregelde momenten een stap terug in de tijd met de Virtual Console, een platform waarop geëmuleerde versies van, oude titels gekocht kunnen worden.
Gamed bespreekt wekelijks de nieuwe releases zodat je weet welke games de aankoop waard zijn ondanks de grote stroom aan releases. Je vindt een volledig overzicht van de beschikbare titels in onze overzichtsfeature.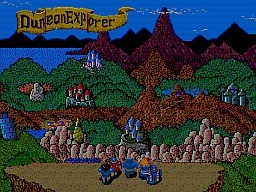 Dungeon Explorer (TurboGrafx-16): Dit is een RPG in PC stijl waarbij de speler kan kiezen uit een vechter, een dief, een warlock, een heks, een bisschop, een elf, een bard en een dwerg. In de game trekken verschillende helden erop uit om de schat te vinden van de vorige koning van hun land. Zij moeten die schat vinden om de buitenaardse wezens die nu heersen, te verslaan. Als deze opdracht te zwaar is, kun je de hulp inroepen van enkele vrienden want je kunt met vijf tegelijk spelen. Dit maakt de game ideaal voor de multiplayer, zodat dit een leuk hebbeding is om op rustige game-avonden te spelen.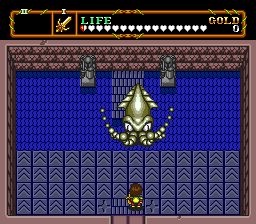 Neutopia (TurboGrafx-16): Fans van de originele The Legend of Zelda moeten zeker naar deze titel kijken aangezien het qua opzet redelijk gelijkaardig is. Zo gelijkaardig zelfs dat de meeste mensen dit als de echte opvolger voor The Legend of Zelda vinden in plaats van Zelda II: The Adventure of Link. Qua gameplay is de game quasi een kopie van The Legend of Zelda, maar dan met betere graphics en geluid aangezien de game loopt op de sterkere TurboGrafx-16. Het is dus zeker een aanrader.