Dat de NES Mini: Classic Edition een succes zou blijken is een understatement. Nintendo kan de vraag naar de kleine retroconsole met dertig ingebouwde titels die als twee druppels water op het origineel lijkt nauwelijks aan. En het lijkt erop dat ze de console nu al afdanken.
Althans, een gebruiker van NeoGAF welke werkt bij een Noorse retailer, Bergsala genaamd, welke van Nintendo heeft te horen gekregen dat zij nog tot april of mei NES Mini's geleverd zal krijgen en dat het dan over en uit is. Bergsala geeft echter niet aan of dit alleen voorbehouden is aan Noorwegen, of dat dit zal gelden voor de wereldwijde situatie. Nog even afwachten dus.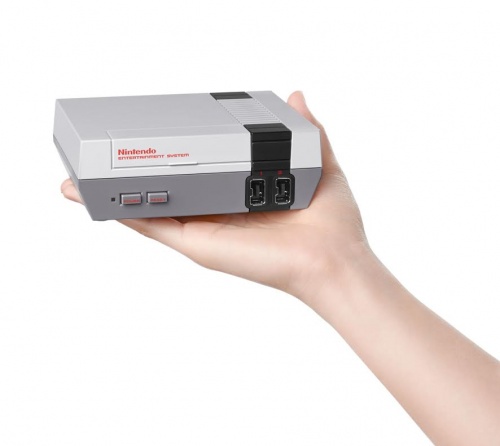 Update: Inmiddels heeft Nintendo laten weten dat bovenstaande niet waar is. Volgens een woordvoerder van Nintendo UK zal NOE (Nintendo of Europe) de Classic Mini blijven bevoorraden, ook in Noorwegen.

Met dank aan Gast (84.195.32.xxx) en Laraishond voor het melden!