Het lezen van een krant is niet anders dan het spelen van een game. De één leest ieder artikel grondig door, een ander heeft enkel interesse in het sportkatern en er zijn er ook die zich beperken tot de puzzelsectie. Mocht je tot de laatste groep horen, dan is Eventide: Slavic Fable zeker iets voor jou.
De game is te plaatsen in de alsmaar groeiende lijst titels die Artifex Mundi naar de Xbox One brengt, waaronder ook Nightmares from the Deep, Clockwork Tales: Of Glass and Ink en Grim Legends: The Forsaken Bride. Al diens verhaallijnen doen hun best om puzzels in een leuk verhaal te gieten en deze laatste toevoeging is hier geen uitzondering op. Je speelt als Mary Gilbert, een botanist die op een dag een brief krijgt van haar grootmoeder. Een kwade macht wil een heiligdom onder de naam Heritage Park vernietigen, een toevluchtsoord voor zowel mensen als mythische wezens. Wanneer je afreist naar het plaatsje Moorland blijkt echter dat je grootmoeder is ontvoerd en dien jij alle mysteriën te ontrafelen.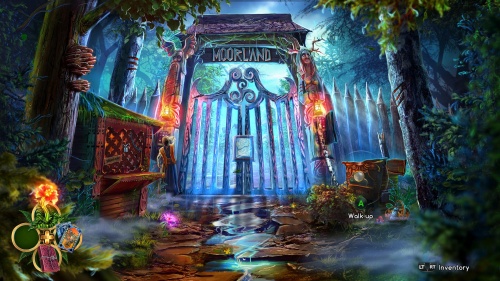 Het verhaal zal zeker geen Oscar winnen, toch werkt het prima om de diverse puzzels enige betekenis te geven. Dit komt mede omdat de Slavische cultuur als uitgangspunt is genomen en dit is binnen gaming zeker niet alledaags te noemen. Wat hier ook zeker aan bijdraagt zijn de Bestiary Cards, kaarten die informatie geven over de mythische figuren. De één zal er snel aan voorbij gaan en er weinig aandacht aan besteden, persoonlijk vond ik ze erg interessant om te bekijken en diens achtergrond te lezen, mede omdat je hun betekenis binnen de game beter leert kennen.

Als je reeds eerder een soortgelijke game gespeeld hebt weet je in termen van gameplay grotendeels wat je mag verwachten. De keuze uit een moeilijkheidsgraad bepaalt in welke mate je hints mag gebruiken, toch maakt dit de game niet zozeer lastiger. Sterker nog, over de gehele linie gezien zul je sowieso weinig echte hersenbrekers tegen komen, hetgeen ik eerder als een voordeel dan een nadeel zag. De puzzels zijn dan ook vooral opgebouwd uit zoekspelletjes, het combineren van items of memory. Je zou aan kunnen voeren dat het allemaal niet erg origineel is, toch werkt het allemaal goed en weet de boeiende setting je vier tot vijf uur lang in zijn greep te houden, waarna je altijd nog eens terug kunt keren om de nodige collectibles te verzamelen.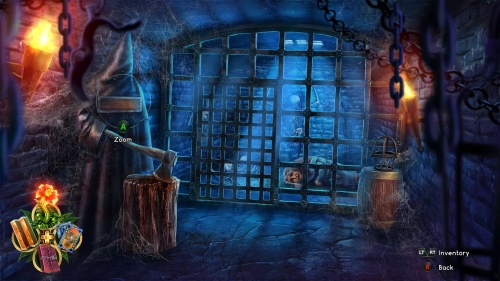 Het mysterieuze uit de titel keert ook terug in de muziek. Het weet een goede sfeer te creëren zonder op de voorgrond te treden. De karakters zijn verder allemaal ingesproken en het merendeel leek hier ook zin in te hebben, op een enkeling na die ietwat verveeld geweest lijkt te zijn. De handgetekende en veelzijdige locaties maken eveneens indruk en de 3D cutscenes sluiten hier naadloos op aan. Het maakt Eventide: Slavic Fable geen verrassende titel in termen van gameplay, maar wel eentje die met een unieke invalshoek enkele uren vermaak weet te geven aan puzzelfans.